Last Chance Alert: PlayStation Plus Collection for PS5 Expires in May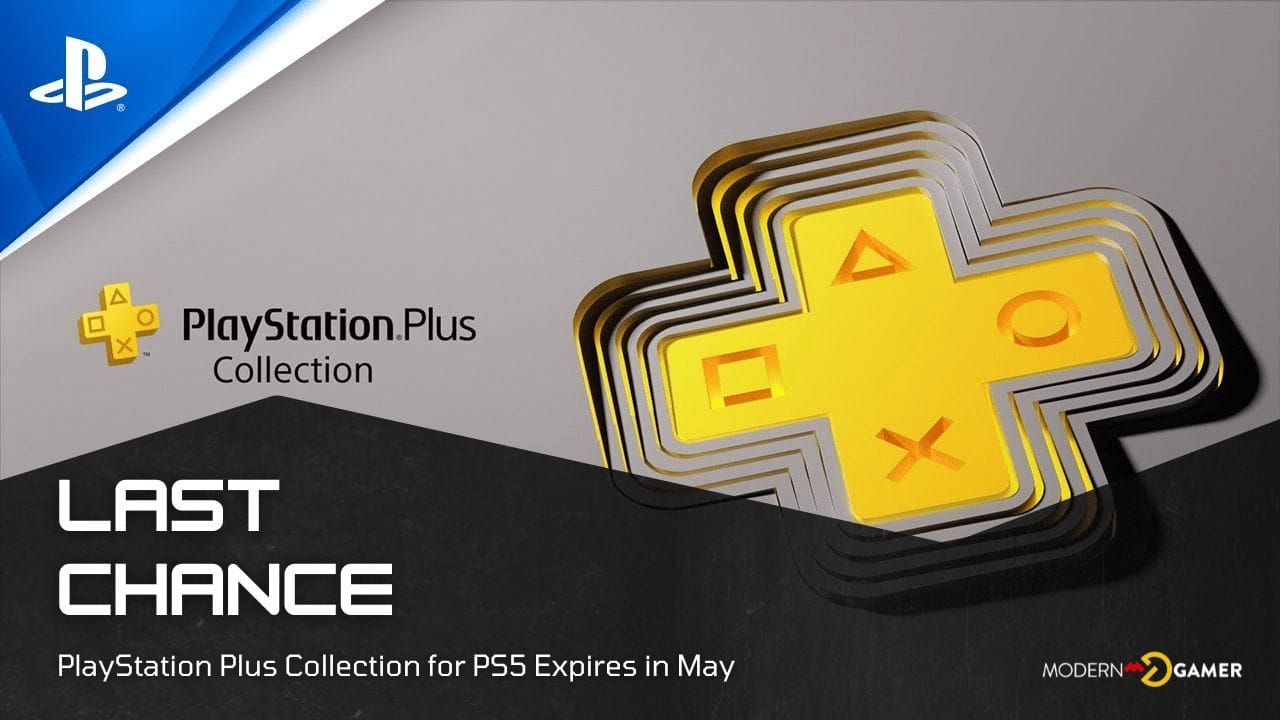 PlayStation Plus Collection For PS5 To End In May: What You Need To Know
As we edge closer to May, the gaming world is buzzing with news about the impending end of the PlayStation Plus Collection for PS5. Since its launch in 2020, this treasure trove of games has delighted countless players who subscribed to PlayStation Plus, offering access to an impressive lineup of top-tier titles.
But now's your chance – this collection will only be available until May 9th! Don't miss out on all you need to know about claiming these beloved games and maximizing your gaming experience before time runs out. Sit back and read on as we uncover critical details surrounding the conclusion of one amazing era in PlayStation history.
What Is The PlayStation Plus Collection For PS5?
The PlayStation Plus Collection for PS5 is a curated selection of games offered exclusively to PS5 owners who are also subscribed to the PlayStation Plus service. Launched in 2020, this collection has been an attractive perk, featuring more than a dozen popular titles like "God of War," "The Last of Us," and "Call of Duty."
As part of their subscription package, PS Plus Essential members have had access to 19 free games within the collection. These classic and current hits can be downloaded by subscribers using a compatible PS5 console until May 9th, when Sony discontinues this exciting benefit. So now's the time to claim your favorite games before they're gone!
The End Of The PlayStation Plus Collection
As a PlayStation gamer, you definitely do not want to miss understanding the impact of the upcoming end of the PlayStation Plus Collection, including the May 9th deadline for claiming games and its effect on PS5 owners and PlayStation Plus subscribers.
May 9th Deadline For Claiming Games
The PlayStation Plus Collection for PS5 will officially come to an end on May 9th, making it crucial for gamers to claim their favorite titles before the deadline arrives. As a PS Plus subscriber, you have access to some of the best games, such as The Last of Us and God of War; don't miss this opportunity before the collection disappears.
Once the May 9th date passes, any unclaimed games within the PlayStation Plus Collection will no longer be available to PS5 owners who subscribe. This means that if you haven't already claimed those free games like Call of Duty or other top-rated classics, now's your chance! So head over to your console or visit Sony's official website to redeem these high-quality titles while they're still up for grabs.
Impact On PS5 Owners And PlayStation Plus Subscribers
With the end of the PlayStation Plus Collection for PS5, PS5 owners and current PlayStation Plus subscribers will no longer have access to more than a dozen games included in the collection. This means that gamers who have yet to claim their free games will need to do so before the May 9th deadline or lose access forever. For those who haven't checked out Sony's exclusive titles like God of War, The Last of Us Remastered, and Bloodborne, this is your last chance to add them to your game library.
The impact extends beyond just losing access to these classic games. In fact, it may also mean that subscribers will miss out on future benefits offered by PlayStation Plus due to changes in its subscription tiers as a result of the removal of the PlayStation Plus Collection or new perks they want. This makes claiming all available free games from the Collection vital for any subscriber looking forward to maximizing their gaming experience on PS5 moving forward.
While there are still 2 months left until the May 9th Deadline, gamers must act fast if they want to claim any remaining free titles before they're gone forever. It is important now more than ever for active PlayStation Plus members with ps console devices such as PlayStation 4 (PS4) & PlayStation digital edition(PSDE)and above willing able downloading featured content from both current and classic library collections alongside other features offered by sony such as cloud streaming through PlayStation Plus premium tiers subscriptions plan which offers additional catalog downloads but requires being an active member(renewed at intervals).
What You Need To Know About The End Of the PlayStation Plus Collection
To make the most of the limited time left, PS5 owners who are PlayStation Plus subscribers need to claim and download all games in the collection before the May 9th deadline.
How To Claim And Access The Games Before May 9th
If you're a PlayStation Plus subscriber and a PS5 owner, you have until May 9th to claim the games in the PlayStation Plus Collection before it disappears for good. To access the collection, go to the PlayStation Store on your PS5 console and navigate to "PlayStation Plus." From there, select "PS Plus Collection" and start downloading any of the available titles that interest you.
It's important to note that even if you don't plan on playing all of these games right away, it might be worth claiming them just in case. Once May 9th passes, they won't be accessible anymore. Additionally, if your PlayStation Plus membership ever expires, you won't be able to download or play any of the games included in this collection unless you renew your subscription.
So whether you've been eyeing classics like The Last of Us or newer hits like Call of Duty: Black Ops Cold War – Zombies Onslaught Edition, make sure to take advantage of this offer while it lasts.
Future PlayStation Plus Benefits And Alternatives For Access To Games
As the PlayStation Plus Collection for PS5 comes to an end, gamers are left wondering what the future holds. Sony has not yet announced any new perks or benefits for PlayStation Plus subscribers, but it's safe to assume that they will continue to offer monthly free games and other exclusive deals.
There are also alternative ways for accessing games on PS5. One option is backward compatibility, which allows players to access their old PS4 games on their new console. The other option is to purchase individual titles directly from the PlayStation Store. 
Ultimately, while the end of the PlayStation Plus Collection may be disappointing news for some gamers, there are still plenty of options available for building a robust game library on your PS5 console.
Preparing For The End Of The PlayStation Plus Collection And Maximizing Your Gaming Experience
As a PlayStation gamer, the end of the PlayStation Plus Collection for PS5 may have you feeling sad or disappointed. However, there's no need to panic just yet. You still have a couple of months left to claim and access all these fantastic games before the May 9th deadline. If you haven't already done so, now is the perfect time to download and play your favorite titles from this extensive collection.
While it's true that Sony will stop offering the PlayStation Plus Collection after May 9th, this doesn't mean the end of exciting new gaming experiences for subscribers. There are plenty of other benefits to being a PlayStation Plus member, including monthly free games and exclusive discounts on some of the most popular titles.
Moreover, if you're looking to expand your game library with current and classic games, there are many alternatives available in both digital and physical formats. The backward compatibility feature on PS5 also allows gamers access to an even wider range of titles from previous generations.
So don't despair about losing out on your favorite games included in the PlayStation Plus Collection – instead, focus on maximizing your gaming experience by exploring new titles while preparing for its end. Simply make sure you claim them all before the May 9th deadline ends!
FAQ
What is the PlayStation Plus Collection?
The PlayStation Plus Collection is a curated selection of classic and acclaimed games from previous generations of PlayStation consoles, offered to PS5 owners as part of their PlayStation Plus subscription without additional charge.
When will the PlayStation Plus Collection for PS5 end?
The PlayStation Plus Collection for PS5 was only intended to be available for a limited time, and it is set to end on May 9, 2023.
Will I still have access to my downloaded games after the collection ends?
Yes, if you have already added any game in your library before May 3rd, then those titles will remain accessible as long as you maintain an active subscription to PlayStation Plus.
What should I do if I want to keep playing some of these games after they're no longer available through the collection?
If one or more titles from this collection are particularly important, then it's possible that they may become available again in the future either via other services, such as purchasing digital copies directly through Sony's online store or being included with new promotions / special offers by developers themselves so always look out for deals that might come down later on!