Temperature Tactics: What's the Normal Temperature for a Gaming PC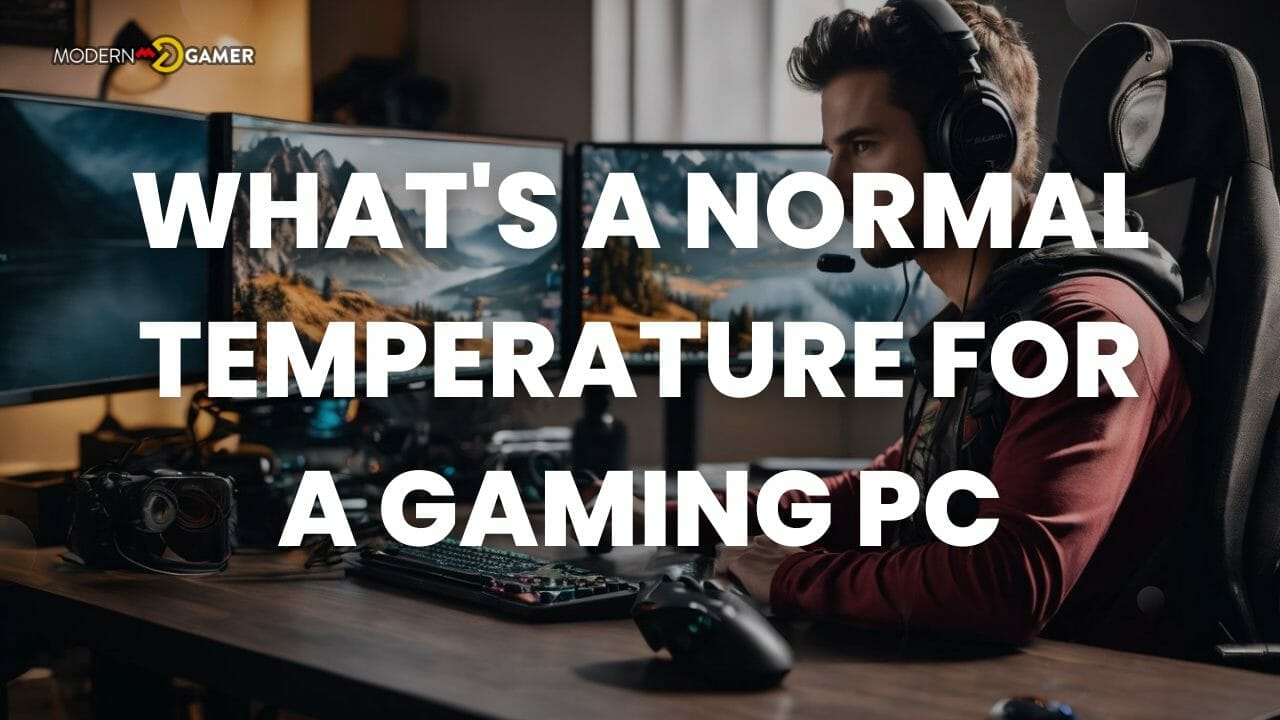 Are you a computer gamer who's ever been in the heat of battle only to have your gaming PC start acting up? We've been there too. In fact, did you know that many performance issues can be traced back to CPU temperatures exceeding the normal range of 60° F and 80° C while gaming? This post is packed with all the information you need to understand, monitor and control your gaming PC's temperature.
Get ready for smoother gameplay!
Key Takeaways
The normal CPU temperature while gaming ranges from 60 to 80 degrees Celsius (140 to 176 degrees Fahrenheit).
Causes of high CPU heat include bad airflow, dust accumulation, high room temperature, and poor heat dissipation.
To reduce CPU temperature while gaming, increase airflow by cleaning dust, using cable management, adding fans, considering liquid cooling, and positioning the PC properly. Also clean the computer and graphics card regularly.
Monitoring CPU temperature is important for optimal performance and preventing damage. Use CPU monitoring utilities to keep an eye on the temperature and take necessary steps to maintain safe levels.
What is a Normal CPU Temperature While Gaming?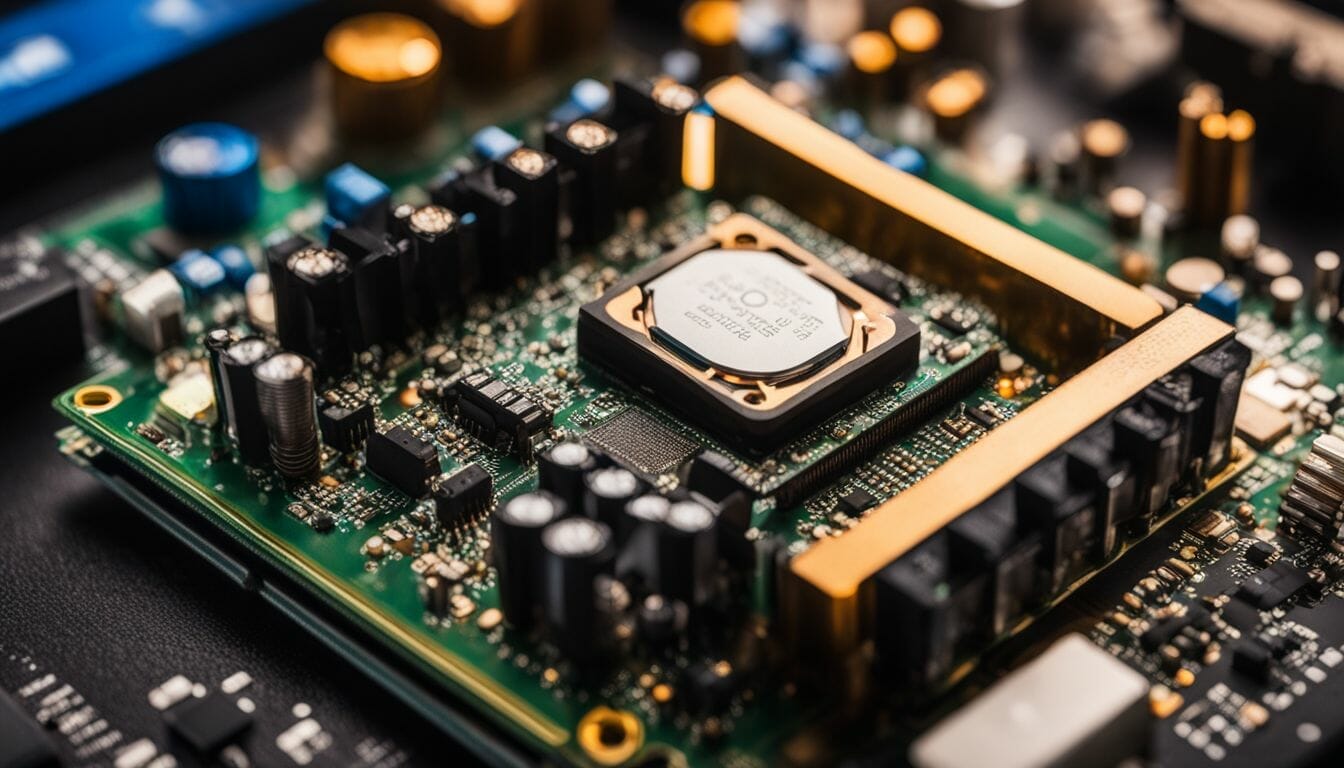 The normal CPU temperature while gaming varies depending on the specific processor, but generally ranges from 60 to 80 degrees Celsius (140 to 176 degrees Fahrenheit).
Causes of CPU heat
Heat can harm our gaming PCs. One main cause is bad airflow. When a PC does not get fresh air, it gets hot fast. Also, dust and dirt can stop cooling fans from spinning well. This adds to the heat issue.
Next, we have high room temperature which makes computers warm too quick while gaming. Lastly, if the heat sink is not in good condition or thermal paste is old or badly applied on CPU, there will be poor heat dissipation causing the CPU to overheat during games.
List of normal CPU temperatures by CPU
We understand that it can be a bit confusing when trying to figure out what's normal when it comes to CPU temperatures – especially while gaming. That's why we've compiled this handy list of average CPU temperatures while gaming, broken down by processor type. This can give you a better idea of what to expect and keep an eye out for when it comes to your system.
| CPU | Normal CPU Temperature While Gaming |
| --- | --- |
| Intel Core i7 | 60-80°C (140-176°F) |
| Intel Core i5 | 60-80°C (140-176°F) |
| AMD Ryzen 7 | 60-85°C (140-185°F) |
| AMD Ryzen 5 | 60-85°C (140-185°F) |
| Intel Core i3 | 60-70°C (140-158°F) |
Each CPU will vary slightly in its optimal temperature range due to various factors such as its architecture, cooling solution, and case airflow. However, it is essential to note that any temperature approaching the higher end of these ranges should be monitored closely to ensure it doesn't exceed safe limits. Remember, maintaining a lower CPU temperature can improve your system's performance and longevity.
How to measure CPU temperature
Checking the heat of your gaming PC's CPU is important. It tells us if the CPU is too hot. How can we do this? Here are some easy steps:
Find a tool to help measure temperature. Some good ones are Open Hardware Monitor, HWMonitor, or Core Temp.
Install the software.
Start up your PC and let it idle for a few minutes.
Open the software and look for CPU temperatures.
Now you know how warm your CPU runs when not in use.
Next, start a game and play for about half an hour.
Check the CPU temperature again.
How to Reduce CPU Temperature While Gaming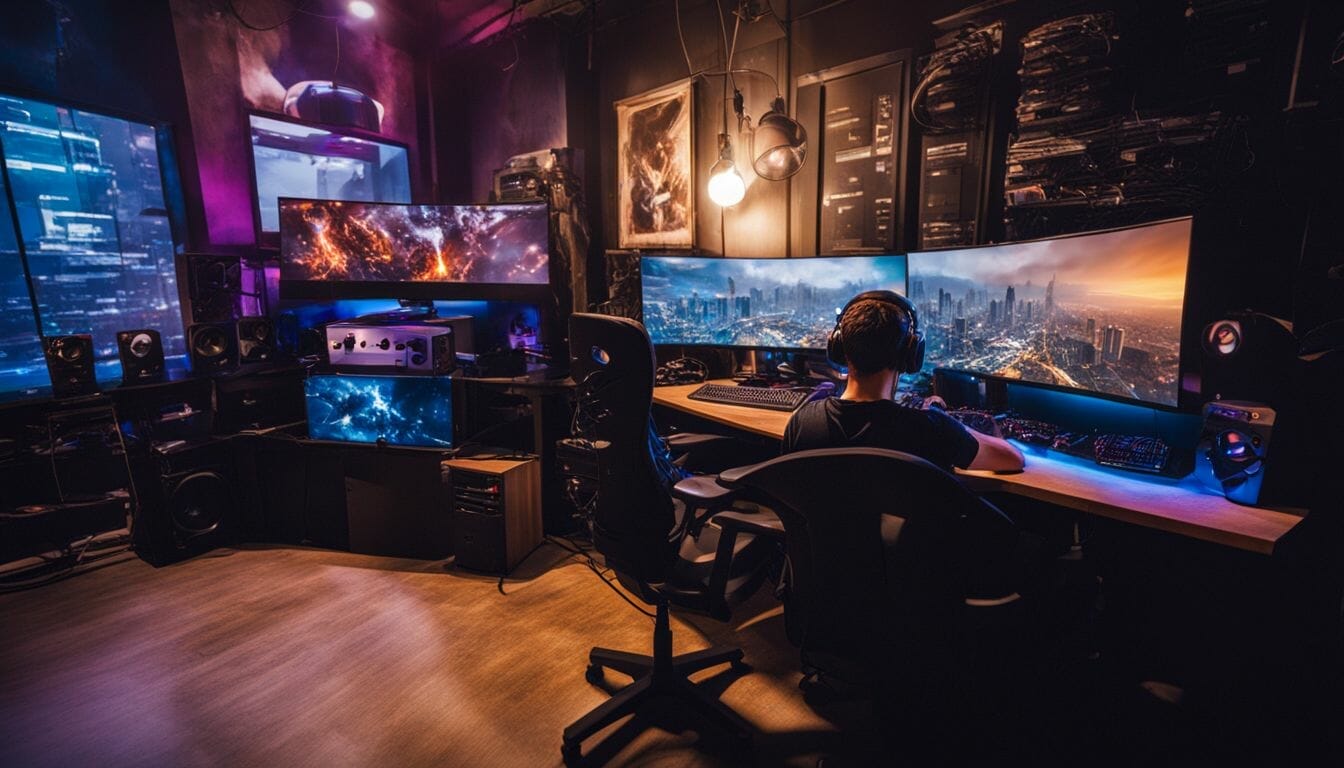 To reduce CPU temperature while gaming, you can increase airflow to the computer by adding more fans or improving ventilation in your gaming setup.
Increasing airflow to the computer
Improving the airflow inside your computer can help keep your CPU temperature low while gaming. Here are some ways you can increase airflow:
Clean out any dust or debris: Dust can clog up fans and vents, restricting airflow. Regularly clean your PC to remove any dust build-up.
Use cable management: Tidy up the cables inside your PC case to prevent them from blocking airflow. Use zip ties or Velcro straps to keep cables organized.
Install additional fans: Adding more fans to your PC case can improve air circulation. Place them strategically to direct cool air towards hot components like the CPU and GPU.
Consider liquid cooling: Liquid cooling systems use water or coolant to dissipate heat more effectively than air cooling. They can be more efficient in keeping temperatures low during intense gaming sessions.
Position your PC properly: Make sure your computer is placed in a well-ventilated area with enough space around it for air to flow freely. Avoid placing it in enclosed spaces or against walls where airflow is restricted.
Cleaning the computer and graphics card
Cleaning your computer and graphics card regularly is crucial to prevent overheating while gaming. Here are some important steps you should take:
Remove dust from the fans, vents, and heat sinks using compressed air or a soft brush.
Gently wipe down the surfaces of your computer with a microfiber cloth to remove any dirt or fingerprints.
Carefully remove the graphics card from its slot and clean it using compressed air or a soft brush.
Inspect the cooling fans on your graphics card and clean them if necessary.
Check for any loose connections or cables inside your computer and secure them properly.
Make sure to clean the power supply unit as well, as dust accumulation can affect its performance.
Ensuring GPU fans are running
To keep your gaming PC running cool, it's important to make sure that the GPU fans are running properly. Here's what you can do:
Clean the fans: Dust and debris can build up on the GPU fans, hindering their performance. Use compressed air or a soft brush to clean them regularly.
Check fan speed: Make sure that the GPU fans are spinning at an adequate speed. You can use monitoring software to check their RPM (revolutions per minute) and adjust the fan curve if needed.
Update drivers: Keeping your graphics card drivers up to date ensures that the GPU fans are optimized for cooling performance.
Check for any obstructions: Ensure that there are no cables or objects blocking the airflow around your graphics card. Good airflow is essential for efficient cooling.
Consider additional cooling options: If you find that your GPU consistently runs hot, you might want to consider adding extra cooling solutions such as aftermarket coolers or installing more case fans.
Lowering room temperature
Lowering room temperature is important for keeping your gaming PC cool and preventing it from overheating. Here are some ways you can lower the room temperature:
Use air conditioning or open a window to let fresh air in.
Keep the room well – ventilated by using fans or ceiling fans.
Avoid placing your gaming PC near sources of heat, like radiators or direct sunlight.
Use curtains or blinds to block out the sun's rays and keep the room cooler.
Consider using a portable air conditioner or cooling system specifically designed for gaming setups.
Reapplying thermal paste to the CPU
One way to reduce CPU temperature while gaming is by reapplying thermal paste to the CPU. Thermal paste is a special compound that helps improve heat transfer between the CPU and the cooler. Over time, the thermal paste can become dry or crack, which can affect its effectiveness in cooling the CPU. By reapplying fresh thermal paste, you can maintain optimal CPU temperatures and prevent overheating. This simple step can also help extend the lifespan of your PC and ensure better performance during gaming.
How to Monitor CPU Temperature
To ensure optimal performance and prevent overheating, it is important to monitor the CPU temperature while gaming.
CPU monitoring utilities
We can use CPU monitoring utilities to keep an eye on our CPU temperature while gaming. These tools let us see real-time and average temperature readings for our CPU. They help us make sure that our CPU is running within a safe temperature range, preventing overheating and potential damage. By using these utilities, we can optimize the performance of our gaming PC and keep it in good health. With the help of these monitoring tools, we can ensure that our CPU is always at its best while we enjoy our favorite games.
Importance of monitoring CPU temperature
Monitoring CPU temperature is crucial for us PC gamers. It helps us maintain optimal performance and prevent damage to our CPUs. By keeping an eye on the temperature, we can ensure that our processors are operating at their peak performance.
This not only enhances our gaming experience but also prolongs the lifespan of our devices.
Additionally, monitoring CPU temperature allows us to avoid performance issues. If the temperature gets too high, it can lead to thermal throttling, which slows down the CPU's speed to protect itself from overheating.
By regularly checking the temperature, we can take necessary steps like increasing airflow or cleaning our computers to keep temperatures within safe limits.
Conclusion
In conclusion, it's important to keep your gaming PC's CPU temperature within a normal range while gaming. Ideally, the temperature should stay between 60°C and 80°C (140°F to 176°F).
Exceeding these temperatures could lead to overheating issues and potential damage to your computer. By monitoring and taking steps to reduce the CPU temperature, such as increasing airflow and cleaning components, you can ensure optimal performance while gaming.
Remember to always prioritize proper cooling for a smooth gaming experience!
FAQs
1. What is the normal temperature for a gaming PC?
The normal temperature for a gaming PC can vary depending on factors such as the components used and the intensity of the game being played, but generally, it should stay below 80 degrees Celsius (176 degrees Fahrenheit).
2. How can I check the temperature of my gaming PC?
You can check the temperature of your gaming PC using various software tools that monitor hardware temperatures, such as MSI Afterburner or SpeedFan.
3. What happens if my gaming PC gets too hot?
If your gaming PC gets too hot, it may lead to performance issues like lagging or crashing. Over time, high temperatures can also damage components and reduce their lifespan.
4. How can I cool down my gaming PC if it's running hot?
To cool down a hot gaming PC, make sure it has proper airflow by cleaning dust from fans and vents. You can also consider installing additional case fans or using a cooling pad underneath your laptop.
5. Is it necessary to use liquid cooling for a gaming PC?
No, liquid cooling is not necessary for every gaming PC. Air cooling solutions with well-placed fans are often sufficient to keep temperatures within safe limits unless you have extremely demanding hardware or overclocking requirements